Skip to main content

Members' Directory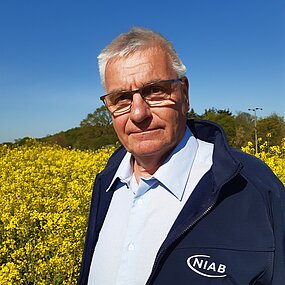 Address :
93 Lawrence Weever Road, CB3 0LE Cambridge / United Kingdom
Main fields of interest :
Crop protection
Fertilization
Plant physiology
Energy
Agronomy
Professional experience :
I have many years' senior management experience in all aspects of agriculture and horticulture research and management. After University, I spent many years managing large farms for a farm management company in the UK. This experience gave me a good understanding of the importance of crop husbandry and agronomy. My main husbandry interest revolved around crop rotations and I spent time analysing all the data that we had within the company to look at how we could improve efficiency and profitability. I then moved to Rothamsted Research where I was employed as Head of Farms. This role involved growing a wide range of common and often novel crops in different ways to allow scientists to carry out a range of field studies on weeds, pests and diseases. Needless to say, this was an exciting role which enabled me to learn much more about basic crop husbandry and a wide range of pest/weed and disease interactions within a wide range of crops I now work within the Farming Systems team at NIAB TAG. part of my role is to provide members with up to date information on how to achieve results from a wide range of break crops whilst researching solutions to crop husbandry or agronomic problems. My main focus at this time is on a nationwide project looking at how to grow Oilseed rape in the presence of Cabbage Stem Flea Beetle. We have formed a large consortium and are currently enrolling many farmers and agronomists to help us look at how this pest is operating in the wider landscape.
Education :
* B.Sc. (Hons), Agricultural Science, Nottingham University, 1990 * EMBA, University of Hertfordshire, 2002 * BASIS (Arable), Rhizome College, 1990 * FACTS, 1991 * BASIS (Amenity), 2018
Selected publications :
PETERS CG and BAILEY A Looking for new solutions for vegetation management in the amenity sector. Aspects of Applied Biology 138, 2018