Skip to main content

Members' Directory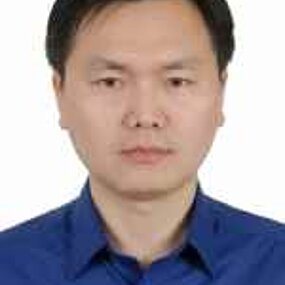 Company :
Academy of Agricultural Sciences
Language :
English, Chinese (Simplified)
Address :
Southwest Universtiy Tiansheng Road 2 Beibei 400716 Chongqing / China
Main fields of interest :
Professional experience :
Dr. Kun Lu is Professor and Vice Dean at College of Agronomy and Biotechnology, Southwest University (SWU), China; Director of Engineering Research Center of South Upland Agriculture, Ministry of Education, China, and Vice Dean of Academy of Agricultural Sciences, SWU. His research is in the fields of Molecular Genetics and Population Genetics in Brassica napus. He is particularly interested in unravelling the genetic and epigenetic basis and molecular mechanism underlying the establishment of high yield and harvest index through the integration of multiple types of omics data. In the SWU, he regularly lectures and publishes in international journals and serve as secretary for organizing international conferences for crop improvement and has been the recipient of several scholarships and grants, including the NSFC, the National Key Research and Development Plan of China. He has served as an Associate Professor of Frontiers in Plant Science, Editorial Board Member of BMC Plant Biology, and reviewer for the NSFC and China Postdoctoral Science Foundation, and for more than 50 international journals, including Plant Cell and Plant Biotechnology Journal. He has published more than 140 research articles in peer-review journals, including Nature Communications, Nucleic Acids Research, PNAS and Plant Biotechnology Journal, and won the Outstanding Young Teacher in Chongqing Award and Young Innovator Award of Oil Crop Branch of Corp Science Society.
Education :
09/2004 – 06/2008 Ph.D., Southwest University, Chongqing, P. R. China Nutritional Molecular Biology of Crops 09/2002 – 06/2004 M.Sc., Southwest Agricultural University, Chongqing, P. R. China Ecology: Agricultural Ecology & Sustainable Ecosystems 09/1998 – 06/2002 B.Sc., Southwest Agricultural University, Chongqing, P. R. China Agronomy: Physiology and Biochemistry of Crops
Selected publications :
1. Kun Lu#, Lijuan Wei#, Xiaolong Li#, Yuntong Wang, Jian Wu, Miao Liu, Chao Zhang, Zhiyou Chen, Zhongchun Xiao, Hongju Jian, Feng Cheng, Kai Zhang, Hai Du, Xinchao Cheng, Cunming Qu, Wei Qian, Liezhao Liu, Rui Wang, Qingyuan Zou, Jiamin Ying, Xingfu Xu, Jiaqing Mei, Ying Liang, You-Rong Chai, Zhanglin Tang, Huafang Wan, Yu Ni, Yajun He, Na Lin, Yonghai Fan, Wei Sun, Nan-Nan Li, Gang Zhou, Hongkun Zheng, Xiaowu Wang*, Andrew H Paterson*, Jiana Li* (2019) Whole-genome resequencing reveals Brassica napus origin and genetic loci involved in its improvement. Nature Communications. 10: 1154. 2. Kun Lu*,#, Tian Li, Jian He, Wei Chang, Rui Zhang, Miao Liu, Mengna Yu, Yonghai Fan, Jinqi Ma, Wei Sun, Cunmin Qu, Liezhao Liu, Nannan Li, Ying Liang, Rui Wang, Wei Qian, Zhanglin Tang, Xinfu Xu, Bo Lei, Kai Zhang*, Jiana Li* (2018) qPrimerDB: A thermodynamics-based gene-specific qPCR primer database for 147 organisms. Nucleic Acids Research 46: D1229–D1236. 3. Mingchao Qian#, Yonghai Fan#, Yanhua Li, Miao Liu, Wei Sun, Huichun Duan, Mengna Yu, Wei Chang, Yue Niu, Xiaodong Li, Ying Liang, Cunmin Qu, Jiana Li, Kun Lu* (2021) Genome-wide association study and transcriptome comparison reveal novel QTL and candidate genes that control petal size in rapeseed. Journal of Experimental Botany. 72(10): 3597–3610 4. Lijuan Wei#, Hai Du#, Xiaodong Li, Yonghai Fan, Minchao Qian, Yali Li, Huiyi Wang, Cunmin Qu, Wei Qian, Xinfu Xu, Zhanglin Tang, Kai Zhang, Jiana Li*, Kun Lu* (2022) Spatio-temporal transcriptome profiling and subgenome analysis in the Brassica napus. The Plant Journal. 111: 1123–1138. 5. Miao Liu, Wei Chang, Mengna Yu, Yonghai Fan, Guoxia Shang, Yuanfang Xu, Yue Niu, Xumei Liu, Hong Zhu, Lishi Dai, Zhanglin Tang, Kai Zhang, Liezhao Liu, Cunmin Qu, Jiana Li, Kun Lu* (2021) Overexpression of DEFECTIVE IN ANTHER DEHISCENCE 1 increases rapeseed silique length through crosstalk between JA and auxin signaling. Industrial Crops and Products. 168(2021): 113576.