Skip to main content

Members' Directory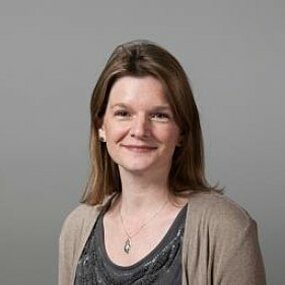 Occupation :
Behavioural ecologist (agroecology): PI/Lead of 'Next Generation Integrated Pest Management' Science area
Company :
Rothamsted Research
Language :
English (United Kingdom)
Address :
Protecting Crops & Environment Rothamsted Research AL5 2JQ Harpenden / United Kingdom
Main fields of interest :
Professional experience :
• Inaugural member of the BCPC (British Crop Production Council) Pests & Beneficials Working Group 2015-Present • Active member of IOBC (International Organization for Biological Control): Convenor of the Entomology sub-group of the Integrated Control in Oilseeds working group (2004-present) • Active Fellow of the Royal Entomological Society (2006-Present; member since 1996): Founder and Convener of the Special Interest Group on insect behaviour 2006-2009.
Education :
* 1996 – 2000 PhD. Life Science 'The use of pollen cues in resource location by a pollinator and a pest' University of Nottingham / Rothamsted Research * 1995 – 1996 MSc. Crop Protection (with Distinction) , University of Aberdeen / Scottish Agricultural College * 1990 – 1993 BSc. (Hons.) Applied Biological Sciences (2:1), The Manchester Metropolitan University
Selected publications :
Full list via OrchiD ID: orcid.org/0000-0001-5577-2540 or via Rothamsted Repository https://repository.rothamsted.ac.uk/staff/841qw/sam-cook&resultMode=3 •Ortega‐Ramos, P. A., Cook, S. M., & Mauchline, A. L. (2022). How contradictory EU policies led to the development of a pest: The story of oilseed rape and the cabbage stem flea beetle. GCB Bioenergy, 14(3), 258-266. •Ortega‐Ramos, …et al & Cook, S. M. (2022). Integrated pest management strategies for cabbage stem flea beetle (Psylliodes chrysocephala) in oilseed rape. GCB Bioenergy, 14(3), 267-286. • Kirkeby, C., Rydhmer, K., Cook, S. M...& Græsbøll, K. (2021). Advances in automatic identification of flying insects using optical sensors and machine learning. Scientific reports, 11(1), 1-8. • Seimandi‐Corda, G., Jenkins, T., & Cook, S. M. (2021). Sampling pollen beetle (Brassicogethes aeneus) pressure in oilseed rape: which method is best?. Pest Management Science, 77(6), 2785-2794. • Greenop, A., Cook, SM, Wilby, A., Pywell, R.F., & Woodcock, B.A. (2020) Invertebrate community structure predicts natural pest control resilience to insecticide exposure Journal of Applied Ecology • Mauchline, A. L., Hervé, M. R., & Cook, S. M. (2018). Semiochemical-based alternatives to synthetic toxicant insecticides for pollen beetle management. Arthropod-Plant Interactions, 12(6), 835-847. • Carruthers, J.M., Cook, S.M., …et al…& Haughton, A.J. (2017). Oilseed rape (Brassica napus) as a resource for farmland insect pollinators: quantifying floral traits in conventional varieties and breeding systems Global Change Biology Bioenergy 9: 1370-1379 • Skellern, M. P. et al & Cook S. M. (2017) Meteorological and landscape influences on pollen beetle immigration into oilseed rape crops. Agriculture, Ecosystems and Environment 241: 150-159 • Ferguson A.W. et al., & Cook, S. M. (2016) The potential of decision support systems to improve risk assessment for pollen beetle management in winter oilseed rape. Pest Management Science 72(3):609-617. • Cook, S. M., Skellern, M. P., Döring, T. F., & Pickett, J. A. (2013). Red oilseed rape? The potential for manipulation of petal colour in control strategies for the pollen beetle (Meligethes aeneus). Arthropod-Plant Interactions, 7(3), 249-258. •Cook, S. M., Khan, Z. R., & Pickett, J. A. (2007). The use of push-pull strategies in integrated pest management. Annual Review of Entomology 25:375-400.