Skip to main content

Members' Directory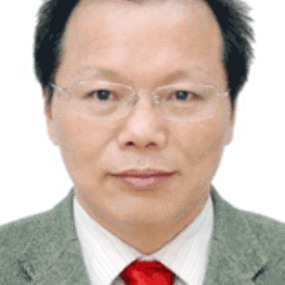 Occupation :
Professor/Chief Scientist for Plant Protection of Oilseed Rape in China Agricultural Research System, and for Genomics and Plant Pathology Research of Oilseed Crops in Chinese Academy of Agricultural Sciences
Company :
Oil Crops Research Institute and Chinese Academy of Agricultural Science
Address :
No.2 Xudong Second Road, Wuchang, 430062 Wuhan / China
Main fields of interest :
Seeds, genetics
Crop protection
Professional experience :
*01/2001 - present, professor/principal investigator and head of department, OCRI-CAAS, China. *05/2008 - 05/2011, Adjunct Professor, Huazhong Agricultural University. *06/2005 - present, Adjunct Professor, South South-central University For Nationalities. *04/2002 - 02/2004, Senior Postdoc Scholarship/Scientist, Rothamsted Research, Harpenden, Herts, AL5 2JQ, UK. *04/2001 - 12/2001, Visiting Scientist, USDA Beltsville Agricultural Research Center. *01/1997 - 12/2000, Associate professor and a group leader, OCRI-CAAS, China. *11/1996 - 02/1998, Research scientist, the State Key Lab for Biology of Plant diseases and Pests, Institute of Plant Protection, CAAS, Beijing, China. *04/1988 - 12/1988, Trainee, International Crops Research Institute for Semi-Arid Tropics (ICRISAT), India. *07/1986 - 06/1997, Research assistant and graduate student, OCRI and Graduate School, CAAS, Wuhan and Beijing, China. 2*001 - present, Members for different Review Panels or independent reviewer for reviews of projects (proposals or project assessments for foreign countries and national and provincial projects within China) or scientific journals or academic institution staff evaluation/promotion (USDA, American universities, UK university etc.) *2004 - present, Standing Member of Chinese Society of Plant Pathology and vice chairman of Hubei Society of Plant Pathology. *2014 - present, Associate editor of The Crop Journal and Oil Crop Science. *2019 - present, vice chairman of Hubei Genetics Socie
Education :
* 1982.09- 1986.07, Huazhong Agricultural University * 1993.09- 1999.12, Graduate School of Chinese Academy of Agricultural Sciences
Selected publications :
1. Liu Shengyi, Rod Snowdon and Boulos Chalhoub. The Brassica napus Genome, Springer-Verlag, 2018. 2. A global survey of the transcriptome of the allopolyploid Brassica napus based on single molecule long-read isoform sequencing and Illumina-based RNA-seq data. The Plant Journal (2020) 103: 84 3. Arabidopsis GDSL1 overexpression enhances rapeseed Sclerotinia sclerotiorum resistance and the functional identification of its homolog in Brassica napus. Plant Biotechnology Journal. doi:10.1111/pbi.13289 4. Syntenic quantitative trait loci and genomic divergence for Sclerotinia resistance and flowering time in Brassica napus. J Integr Plant Biol 2019, 61 (1): 75-88. doi:10.1111/jipb.12754 5. RNA sequencing of Brassica napus reveals cellular redox control of Sclerotinia infection. Journal of Experimental Botany,2017, 68:5079–5091. 6. Selective modes determine evolutionary rates, gene compactness, and expression patterns in Brassica. The Plant Journal, 2017, 91:34-44. 7. Down-regulation of BnDA1, whose gene locus is associated with the seeds weight, improves the seeds weight and organ size in Brassica napus. Plant Biotechnology Journal, 2017, 15:1024-1033. 8. Identification of a novel proline-rich antimicrobial peptide from Brassica napus. PLoS ONE 2015, 10(9):e0137414. DOI:10.1371/journal.pone.0137414 9 Early allopolyploid evolution in the post-Neolithic Brassica napus oilseed genome. Science (2014) 345: 950-953. 10. The Brassica oleracea genome reveals the asymmetrical evolution of polyploid genomes. Nature Communications (2014) 5: 3930. 11. Genome sequencing of the high oil crop sesame provides insight into oil biosynthesis. Genome Biology 2014,15:R39 12. Shifts in evolutionary rate and intensity of purifying selection between two Brassica genomes revealed by analyses of orthologous transposons and relics of a whole genome triplication. The Plant Journal, (2013), 76: 211–222 13. Over-expression of Brassica napus MPK4 Enhances Resistance to Sclerotinia sclerotiorum in oilseed rape. Molecular Plant-Microbe Interactions, 2009, 22: 235-244. 14. Resistance to Leptosphaeria maculans (phoma stem canker) in Brassica napus (oilseed rape) induced by L. biglobosa and chemical defence activators in field and controlled environments. Plant. Pathology, 2006, 55: 401-412 15. In vitro mutation and selection of doubled-haploid Brassica napus lines with improved resistance to Sclerotinia sclerotiorum. Plant Cell Reports, 2005, 24: 133-144.