Skip to main content

Members' Directory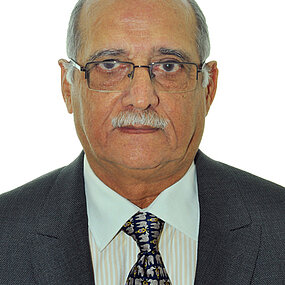 First name :
Surinder Kumar
Occupation :
Founder & Director Res
Company :
Tierra Agrotech Ltd
Address :
8-2-269/19/S/A/2. Ist Floor, Sravanna Complex, Road # 2, Banjara Hills, 500034 Hyderabad / India
Main fields of interest :
Professional experience :
51 years of experience as a successful breeder, teacher and research & development manager in public & pvt sector. Currently Co-founder & Director in Tierra Agrotech Ltd. Served in Asia Region and Global Breeding & Leadership roles in MNC's like Pioneer, Syngenta and Advanta since 1988 till 2013. Developed, several nationally & internationally released multiple disease resistant varieties & hybrids as a breeder of Tomato & Okra many of which have been market leading ones in their respective segments. Bred the first commercially successful bacterial wilt resistant hybrid, Sun 7711, for India. Nationally released tomato variety Arka Vikas (Sel 22) was national best seller for over a decade. Internationally released one very successful long shelf life (LSL) hybrid for open field market in Turkey and two hybrids (LSL) for Florida in USA in 1995_96. The best tomato and okra hybrids ruling the markets in India since last 15 years were developed under his research leadership. Received life time achievement awards from Govt & Pvt bodies for contributions in my field as breeder, teacher & manager.
Education :
* MSc Botany with Cytogenetics as special subject in 1968 from Jammu & Kashmir University, Erstewhile J&K State * Cleared Ag Res Sevice Exams in Breeding in 1976- 3rd rank all india * PhD Botany from Bangalore University, 1982 , Karnataka state
Selected publications :
• Book accepted for publication by Springer: Market Driven Plant Breeding, Have contributed 2 chapters and am one of the editors along with 5 eminent scientists in India. At editing table now • S.K.Tikoo (2014), Tomatoes in India – Successes & Challenges, ASRT, Bangalore Sep 8_9,2014 • S.K.Tikoo (2011), Vegetable Crops- Key Issues & Way Forward, in Proceedings Symposium on Horticulture to Horti-business / [editors], K.L. Chadha, A.K. Singh, V.B. Patel. Horticultural Society of India: Westville Pub. House, • Nirmala Devi & S.K.Tikoo (1993), Studies on Genetic Resistance to Bacterial wilt & Root Knot Nematodes in Tomato, In G L Hartman & A C Haywards eds – Bacterial Wilt ACIAR Proceedings # 45, Canbera Australia • Nirmala Devi & S.K.Tikoo (1992). Studies of the reaction of certain tomato genotypes & their F1's to combined infection by Meloidogyne incognita & Pseudomonas solanacearum. Ind J Genetics & Plant Breeding 52:118-125 • S.K.Tikoo, B.S.Prabhakar (1989) Genotypic response of Tomatoes for Nitogen Use Efficiency – India J of Horticulture, Vol. 46:139-143 • S.K.Tikoo (1987) Breeding tomatoes for processing in india; present status and future prospects; Proceeding of Intl Symposium on Processing Tomatoes, Part of Intl Hortic Congress, 1986 at UC Davis , California, USA • Reddy, P. P., R. M. Khan, S. Dwivedi, and S. K. Tikoo, (1986) Genetic resistance to root knot nematode (Meloidogyne incognita) in Tomato, Current Science